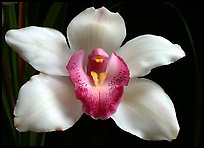 GENEALOGY
Most of us would like to know where we come from. Where does my surname originate? Who were my grandparents, and their parents? Did they have siblings? Our parents often don't have all the answers, or perhaps they are not there anymore to ask, and so we start finding out. We ask all the older members of the family questions. But sometimes we don't get very far. At this point we are going to investigate. Internet is a wonderful search engine, but sometimes we find it hard to sift through all the info which is thrown into our laps. How can we actually find out where to start looking?
Well, here at GENPALS2003 you will find a lot of answers. In the menu on the left of the page you can find entries which take you to different coutries, different sources and hopefully amongst them you'll come across one that takes you right to where your information can be found. You can also ask questions here through messages or even asking the manager.
Here at GENPALS2003 we love to help. You can even help us here. How? By placing your name and all the names you have on your familytree in the list under -SURNAMES A-Z-. They will be automatically put into alphabetical order and so, everyone can also search for a name there. The more people place their list of names, the more chance there is someone will be recognised. It's as simple as that.
I personally have been a lucky person. On both my parents sides they have been recording names, places, facts and even stories. I only had to tap into those wonderful sources. But not everyone is as lucky. Now, I would like to advise you to record all you have found in your family with as much information as possible of each familymember. This will help further generations to find you, and indeed your ancestors back. The branches of the trees are only becoming fuller and fuller and it will be harder with each generation to trace back as time goes by.
Geneology sometimes is frustrating, but mostly very rewarding and interesting. We can find out so much about how our ancestors lived, where they came from and where they went to, what they did for a living etc. etc. There is no limit as to what we can find out.It is, after all, history, YOUR history and what can be more fun than that?
I wish you a lot of success with your research and a lot of fun too!
Marguerite ( manager ).
THANKS MARGUERITE
FROM
Els Tveit ( Manager & Owner Genpals2003 )